Every action, no matter how big or small, makes a difference!
If our region is to achieve the CQSS2030 vision and targets there's a lot to do and we need everyone to play a part. We encourage all businesses, groups, organisations and individuals to celebrate what they're doing and inspire others by adding their actions here.
Take a look at what's being done, who's been doing it, and the difference they've made.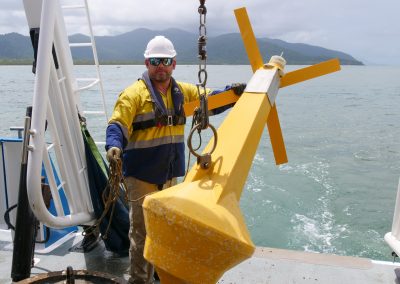 Great Barrier Reef Foundation: Marine Monitoring Program for In-shore Water Quality
The Great Barrier Reef Foundation, through the Reef Trust Partnership with the Australian Government, has committed to investing $1.6 million to reinstate critical monitoring activities for the high-priority Fitzroy Basin.
Helping: